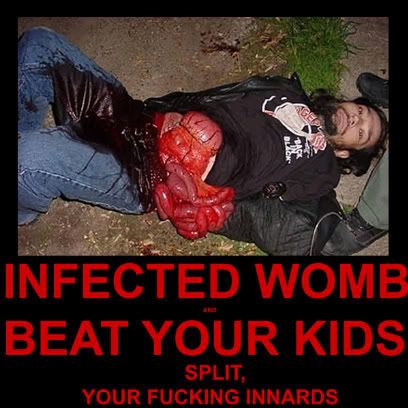 Infected Womb, as some of you may know is my solo-grind project. I program drums using a freeware program called "DrumTrack"... Anyways, you can expect lots of weird moody thrashy blasty grinding hardcore from my side of the split. It's my best released stuff to date! Beat Your Kids(BYK) are metalized noisecore that exist for the sole purpose of getting you pissed, so pissed you resort to beating the shit out of your kids. This is both bands best material to date, in my humble opinion... Get it and spread it, we both need the exposure!
DOWNLOAD IT NOW
Infected Womb Homepage
BYK Homepage
Both of us can be found on Last.fm and Myspace as well.